Though technically we weren't born in the 90's (we're actually 80's babies), we have spent most of our childhood on this decade, transforming all our Tamagochis into monsters, playing Tomb Raider and unable to imagine that we would watch marathons of Sex and the City in our early 20's. Here we gather some of our favourite things from the 90's that we still love nowadays.
CARTOONS TV MOVIES
The 90's gave us some of the most memorable tv shows, movies and, of course, cartoons. Many of them have survived the test of time, and we keep watching them nowadays (true story).
This was the time when we would wake up early and sit in front of the tv with a bowl of Lucky Charms just to watch our favourite characters: Rugrats (and basically anything from Nickelodeon - Ren & Stimpy anyone), X-Men and later on The Powerpuff Girls, all of these still delightful to watch nowadays. We would watch The Simpsons religiously with our parents and decided that Daria was totally #lifegoals !
In what comes to series, although we wouldn't miss an episode of Buffy the Vampire Slayer, we kept turning to The X-Files for some serious thrills (yes, my parents allowed me to watch it, unaware of what it was about, and I'd be scared of the toilet monster the whole week) and Ally McBeal (I definitely considered a law career because of her). Oh, and we fell in love with Joseph Gordon-Levitt watching 3rd Rock from the Sun.
Christmas is not Christmas if Home Alone is not on, period. It also gave us Aladdin (major girl crush for Jasmine) and The Lion King (first time crying at the movies). This was also the time we decided Winona Rider was the coolest babe ever and the decade closed with The Virgin Suicides, a movie we've watched so many times we now know by heart.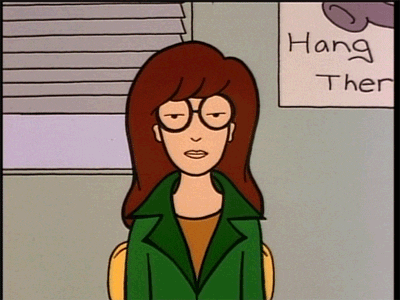 THE RIOT GRRRL MOVEMENT
Although we caught it second hand (starting with the Spice Girls' washed out version, then with the real deal with Bikini Kill and Bratmobile), the feminist teen struggle has struck a chord with our own lives. Julie Ruin's first album sounds like the soundtrack of our early 20's (and is still one of our favourite albums of all time).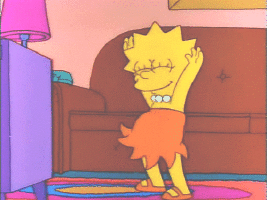 BANDANAS, CHOKERS AND KITSCH SOCKS
Though some of the 90's gems are thankfully long gone (furry bucket hats anyone?) we still adore many of the fashion items that defined this decade and love the idea of giving them a modern makeover. Replacing plain cotton bandanas with fancy silk scarves, ditching the classic fake tattoo chocker for a unique one and pairing those ruffled ankle socks with the go-to mini skirt of the Summer is the kind of throwback that we suggest!
MUSIC
Before Despacito, there was Macarena, still a win at weddings when it's already 3 in the morning and someone's uncle is getting ready to start dancing on top of a chair. Madonna was reining queen, although we were to young to realize the true meaning of Human Nature. Gwen Stefani was our favourite style icon. Sade released some of the most beautiful love songs ever - No Ordinary Love, Cherish The Day - and some of our favourite house music was born - Robin S with Show Me Love, anything by Everything but the Girl, basically, Daft Punk at their best and Moloko. Damn, we should be making a playlist!